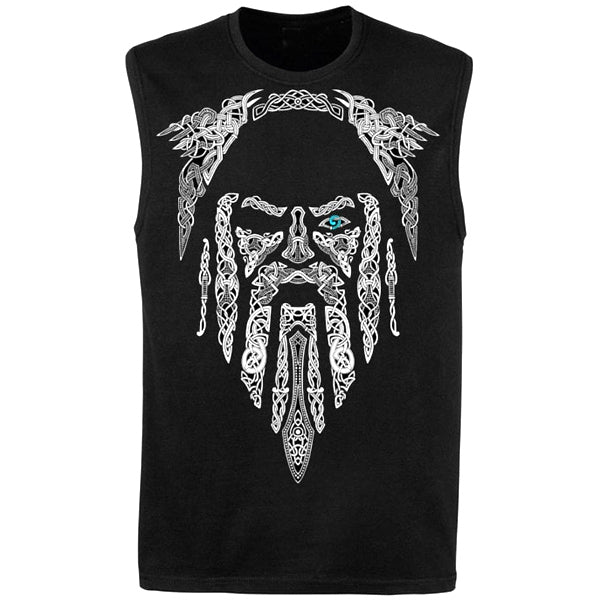 Eye of Odin Sleeveless Shirt
Eye of Odin Sleeveless Shirt
description
Eye of Odin Sleeveless Shirt | Viking / Norse Mythology Allfather Tank Top Shirts
Odin was known for his continual effort to increase his wisdom. This list includes hanging himself, injuring himself with his own spear, fasting for nine days and nights and gouging his own eye out to drop it into Mimir's Well ...all in exchange for further knowledge.
Material: 100% Cotton, Gildan Brand
Sizes: S, M, L, XL and XXL (standard US Sizes)
Colors: Black
Worldwide shipping available!
Availability: 2-3 weeks.

Quick links
Contact Us:
info@sonsofvikings.com
(757) 652-1366
Sons Of Vikings
1108 Fairway Drive
Chesapeake, VA 23320
Sign up to our mailing list