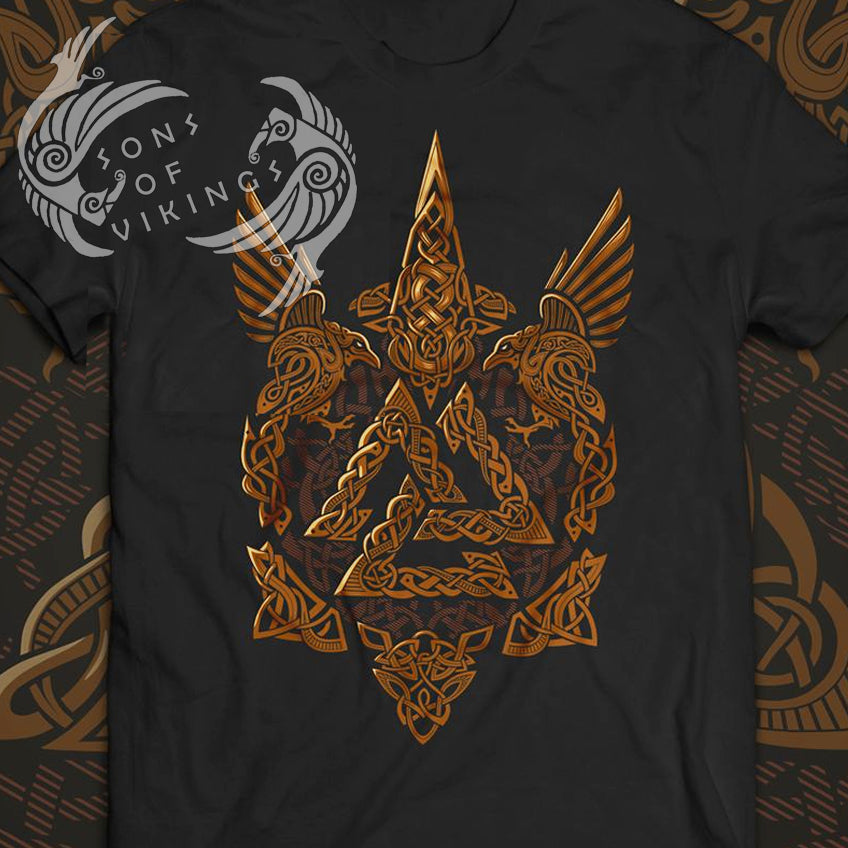 Valknut and Ravens T-Shirt
Valknut and Ravens T-Shirt
description
Valknut and Ravens T-Shirt | Viking / Norse / Nordic Shirts
Featuring the Valknut symbol which appears on numerous rune stones and translates as "knot of those fallen in battle", also known as "Odin's slain warriors". Design also features Odin's two ravens, Huginn and Muninn.
Material: 100% Cotton, Gildan Brand
Sizes: S, M, L, XL, 2XL, 3XL and 4XL (standard US Sizes)
Colors: Black
Worldwide shipping available!
US Customers: Typically ships in 1 business day, delivers in 2-5 days.
Outside of US: See shipping options during checkout.ry.

Share this item:
Quick links
Contact Us:
info@sonsofvikings.com
(757) 652-1366
Sons Of Vikings
1108 Fairway Drive
Chesapeake, VA 23320
Sign up to our mailing list