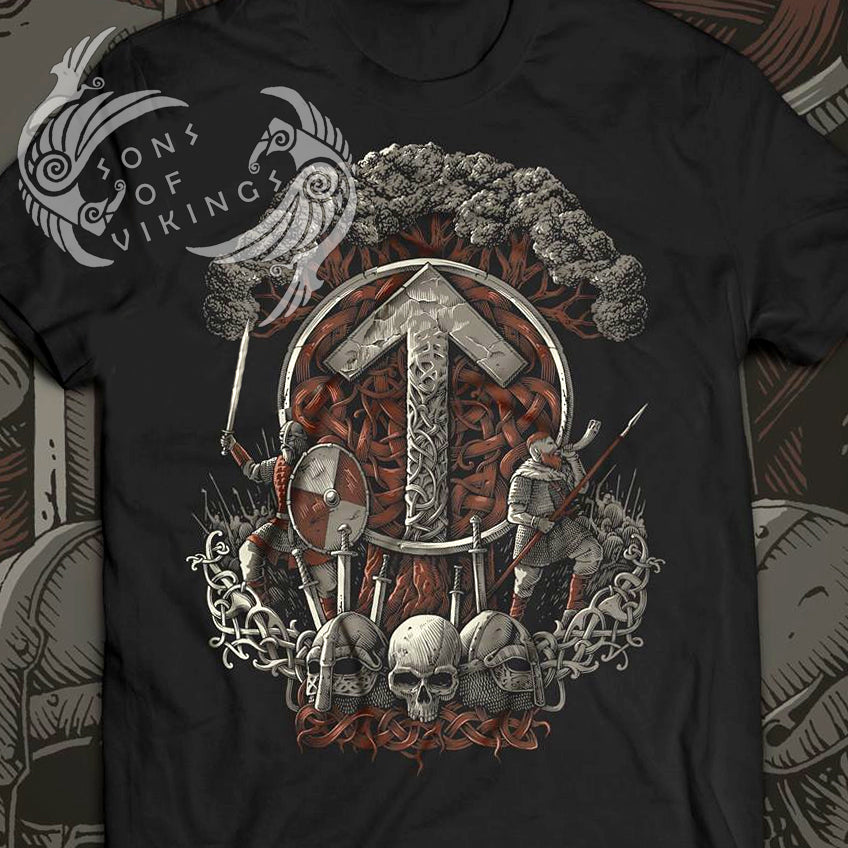 Tiwaz Rune T-Shirt
Tiwaz Rune T-Shirt
description
Tiwaz Rune T-Shirt | Teiwaz / Tyr | Elder Futhark Nordic Runes Shirts
Named after the Tyr, the Northern, one-handed god of of law and justice.
Rune meaning: Tyr, Victory, Honor.
Corresponding English letter: "T"
Material: 100% Cotton, Gildan Brand
Sizes: S, M, L, XL, 2XL, 3XL and 4XL (standard US Sizes)
Colors: Black
Worldwide shipping available!
United States: Please allow up to 10-15 days for delivery.
Outside of the US: Please allow up to 14-28 days for delivery.

Share this item:
Quick links
Contact Us:
info@sonsofvikings.com
(757) 652-1366
Sons Of Vikings
1108 Fairway Drive
Chesapeake, VA 23320
Sign up to our mailing list